Audubon Society of Portland
---
Every January Antler hosts a group show benefiting the Audubon Society of Portland. We has a strong focus on art inspired by the natural world and feel they are the perfect fit as our charity partner.
In January 2013 we held our first benefit for the society titled 'Night of the Hunter' and the turn out was incredible.

We aim to make the show bigger and better each year in order to help Audubon Society of Portland continue their excellent work as much as we can. 20% of all original art sales will go to the society as well as a percentage from a few additional fund-raising projects.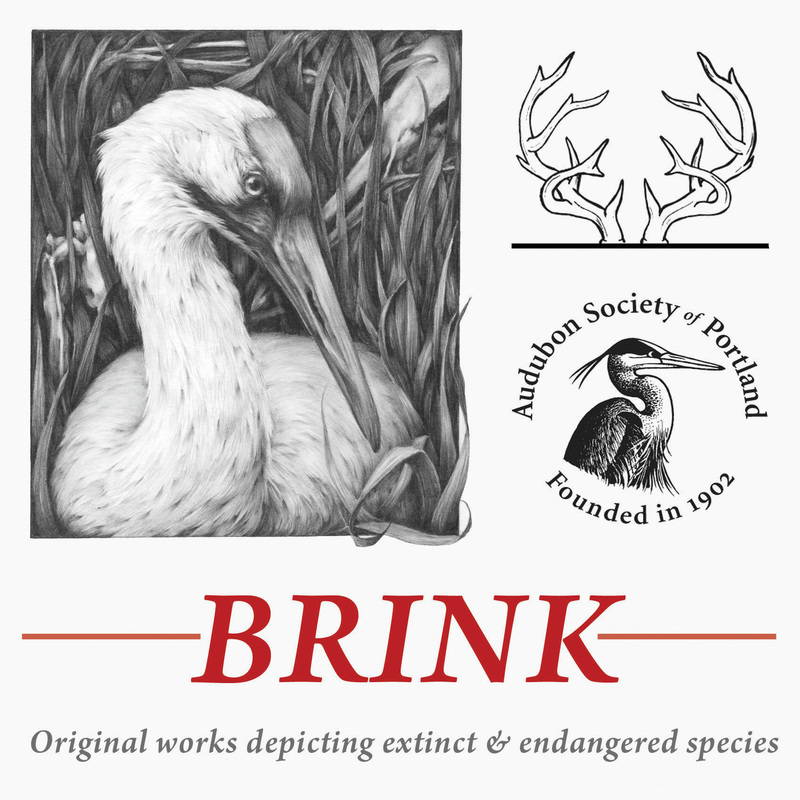 ---
HOURS
11am - 6pm
Thursday - Sunday
Openings on the Last Thursday of every month