Chris Austin - Unfamiliar
We offer payment plans on all original work, please inquire.
Chris Austin is a painter based in Toronto, Canada. This is his third feature show at Antler Gallery. His work utilizes a surrealist vision of the natural world to tell stories about significant encounters and incidents. A little girl in a yellow rain slicker stands in for the viewer in several works, bearing witness to levitating sharks and orcas as they move through the woods. The inexplicable nature of these scenes draws us into a world out of kilter, its central figures displaced, and ask us to reflect on our own assumptions about the natural order of things.
---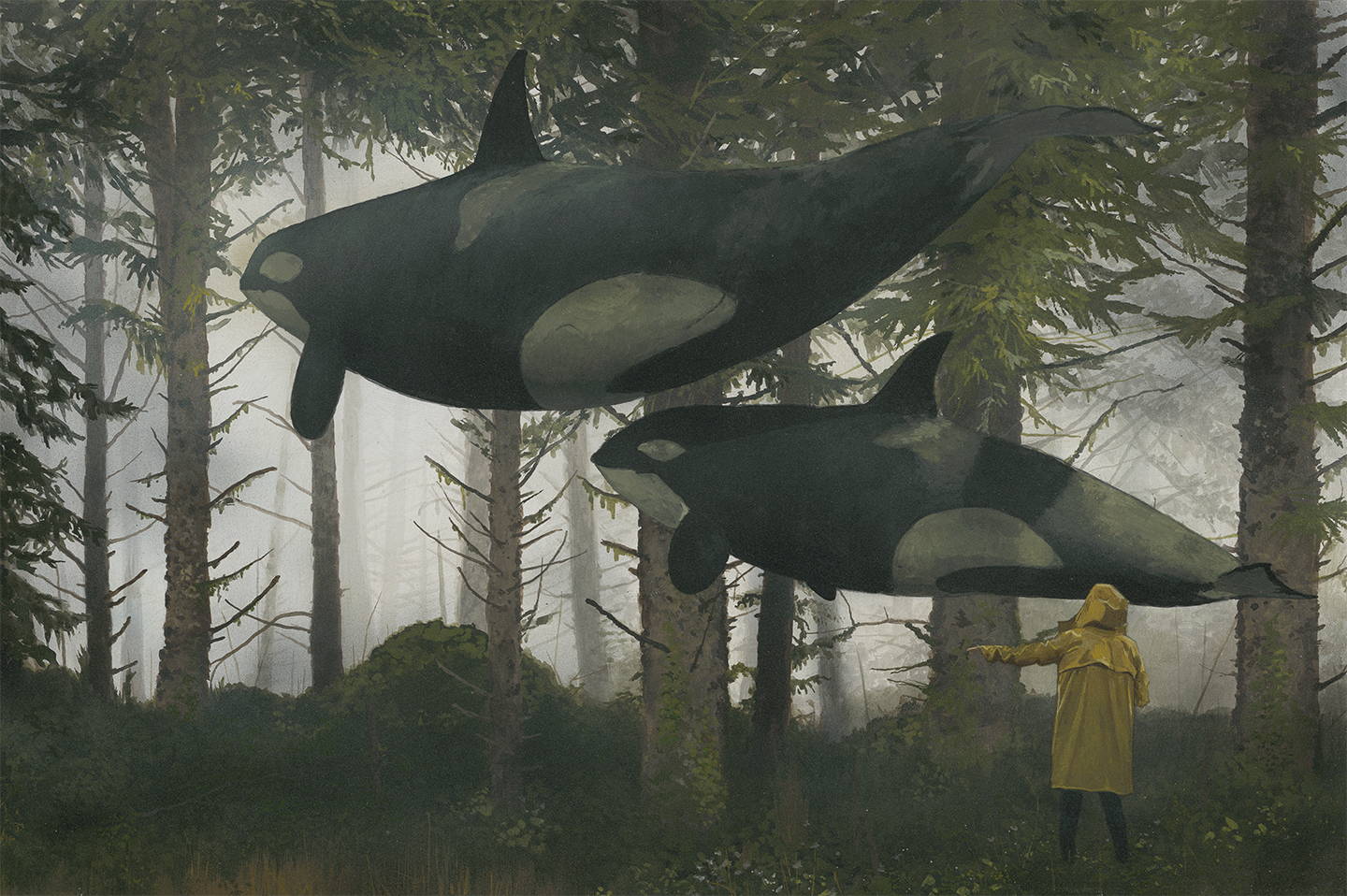 THE UNSEEN WORLD IS YOURS TO EXPLORE
gouache on Arches paper mounted to wood,
12" x 18" (framed to 12.5"x18.5")
---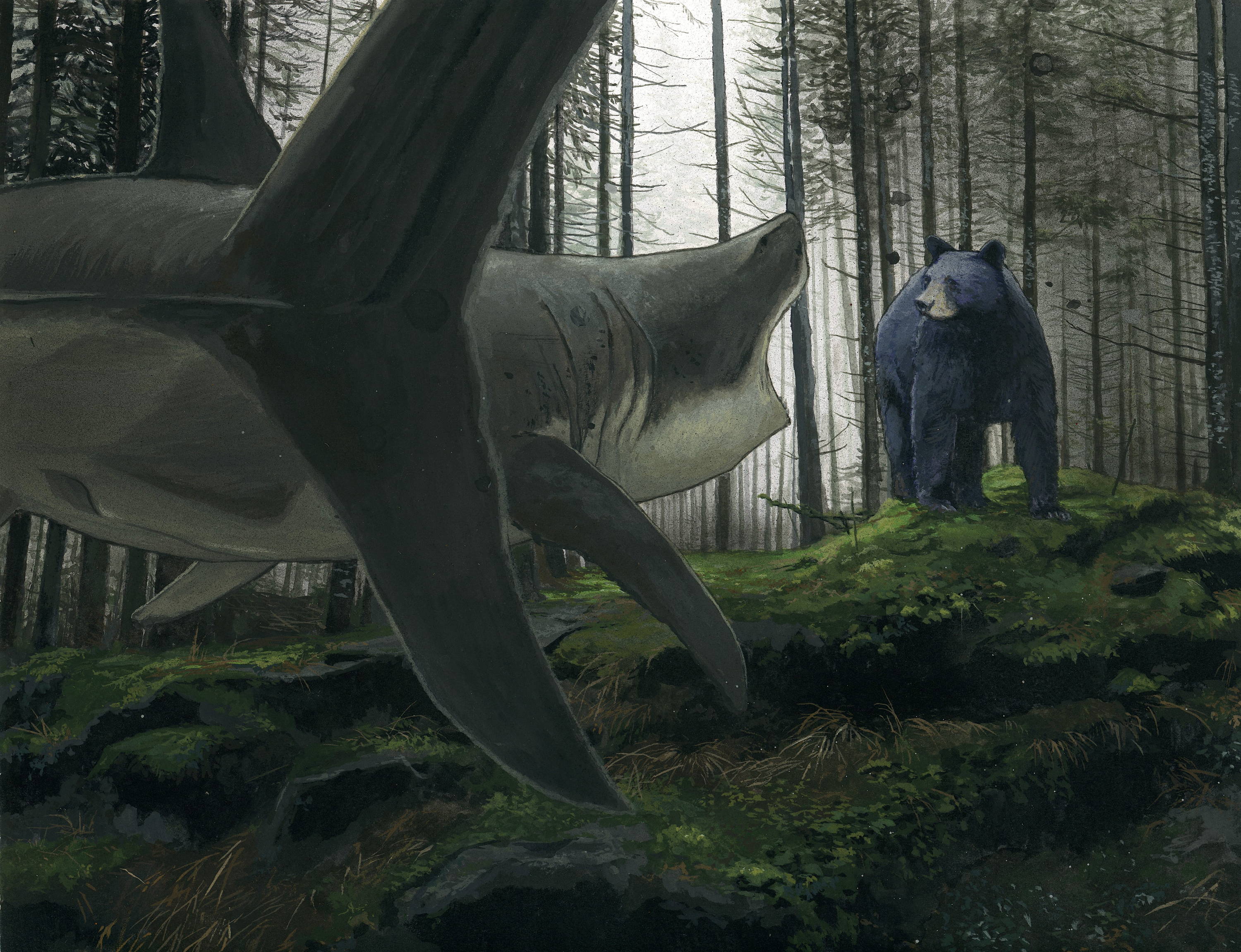 I LIKED YOU BEFORE I KNEW YOU SO WELL
gouache on Arches pAper,
8.5" x 11" (box framed to 13.5"x13.5"x3.5")
---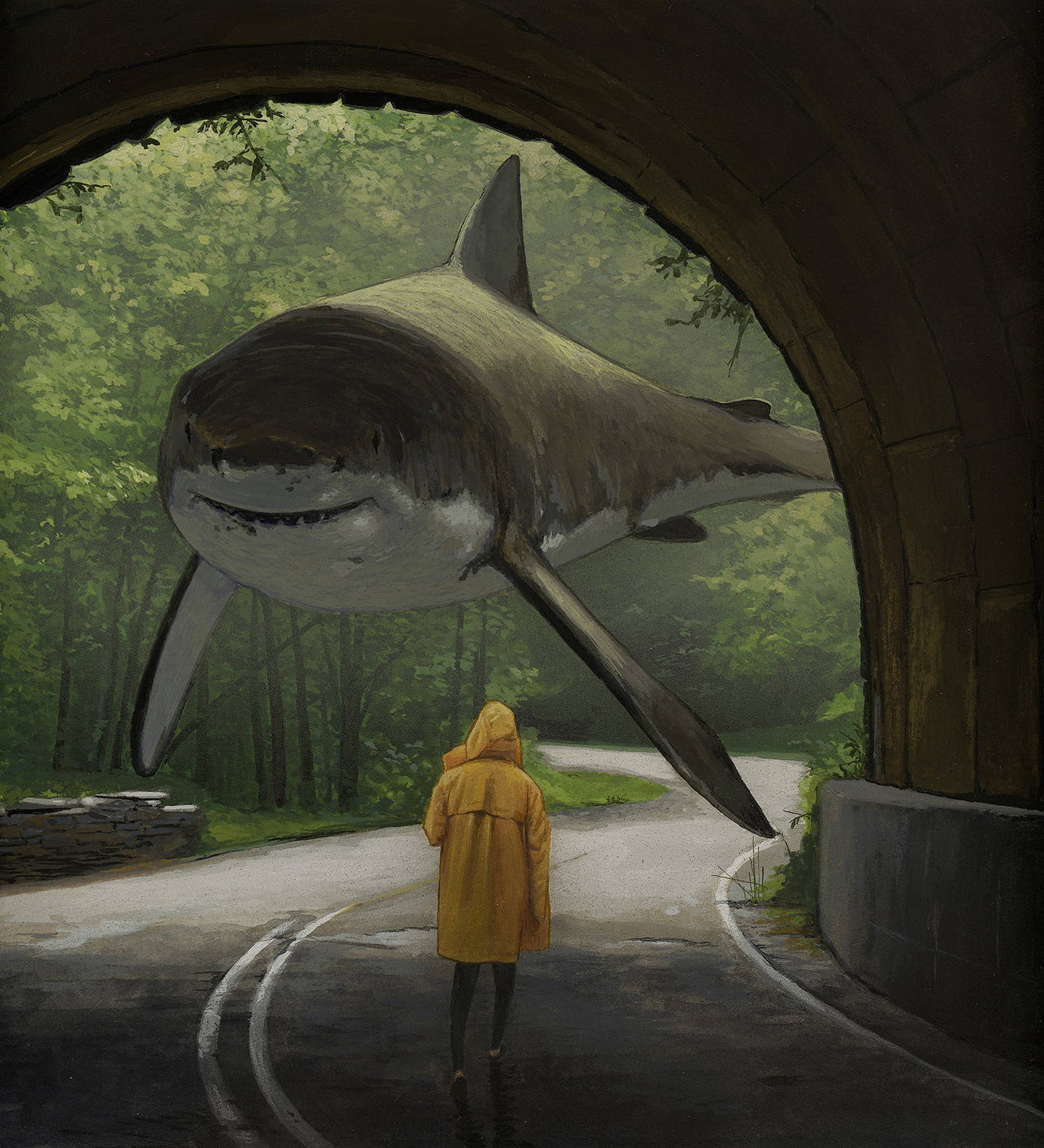 LIGHT EVEN IN THE DARKEST OF PLACES
gouache on Arches paper,
9.5" x 9" (box framed to 13.5"x13.5"x3.5")
---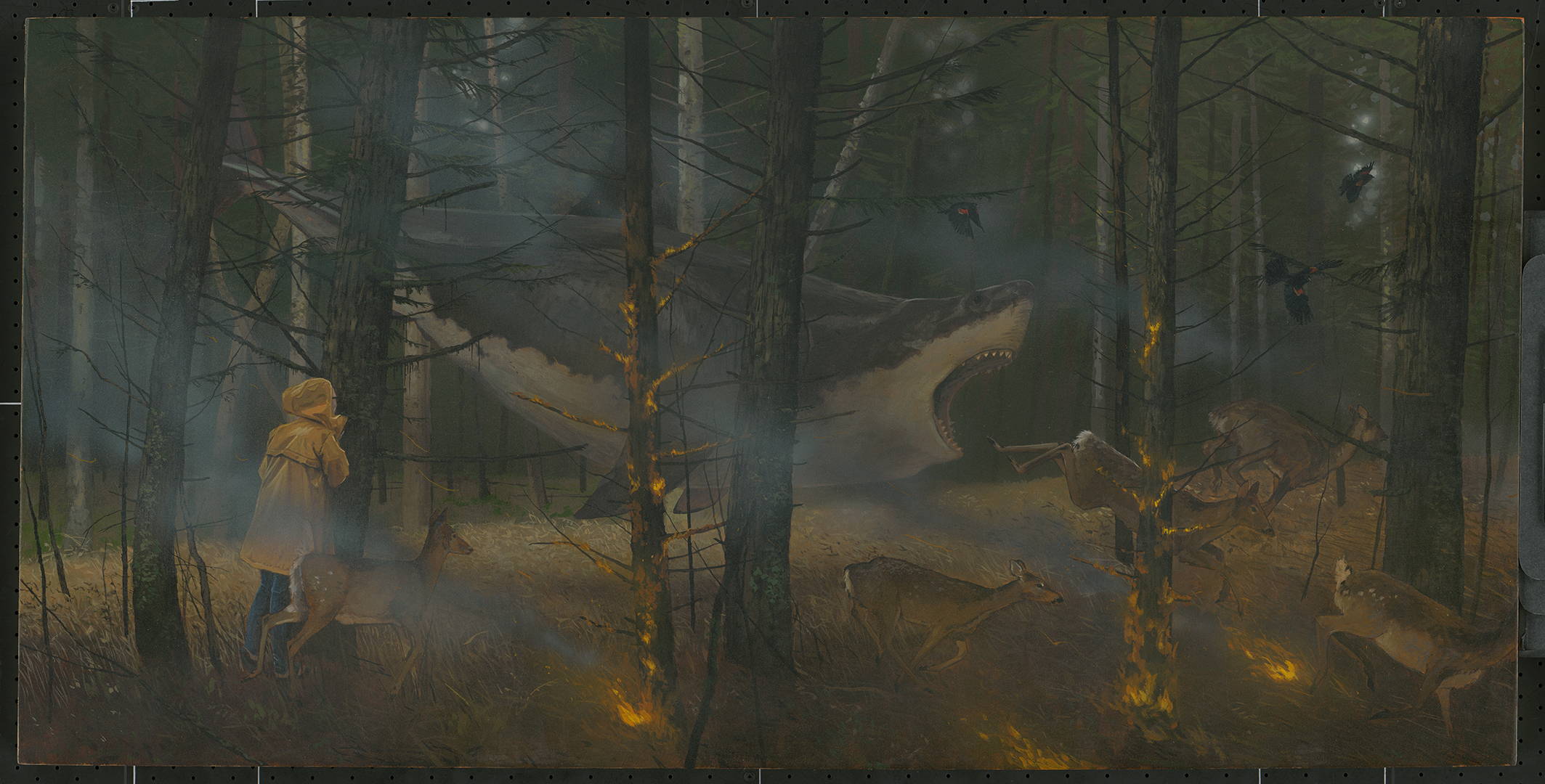 STAMPEDE IN THE RIGHT DIRECTION-
gouache on birch wood,
18" x 36" (framed to 18.5"x36.5")
---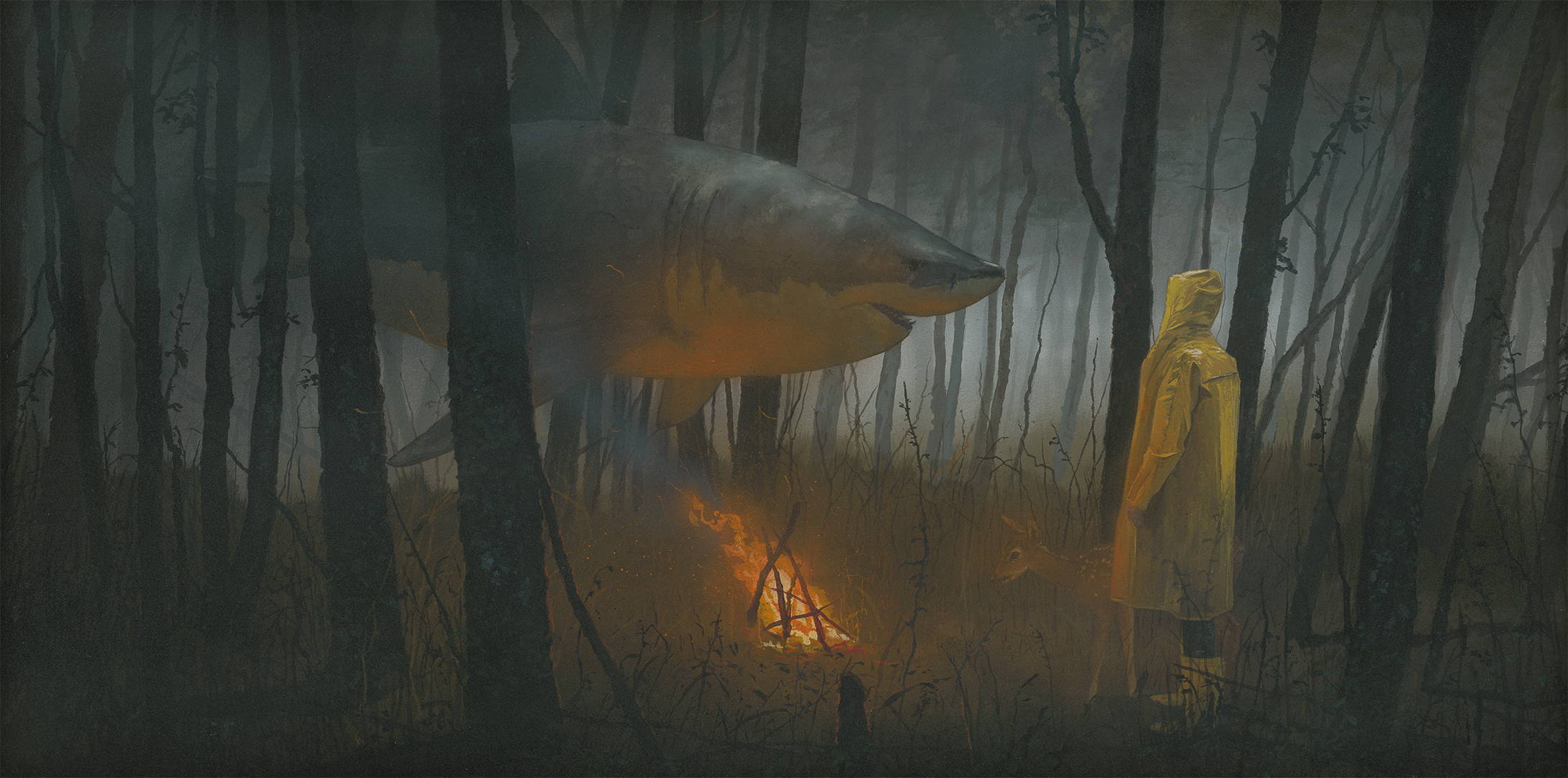 SAY WHAT IT IS YOU NEED TO SAY
gouache on Arches paper mounted to wood,
12" x 24" (framed to 12.5"x24.5")
---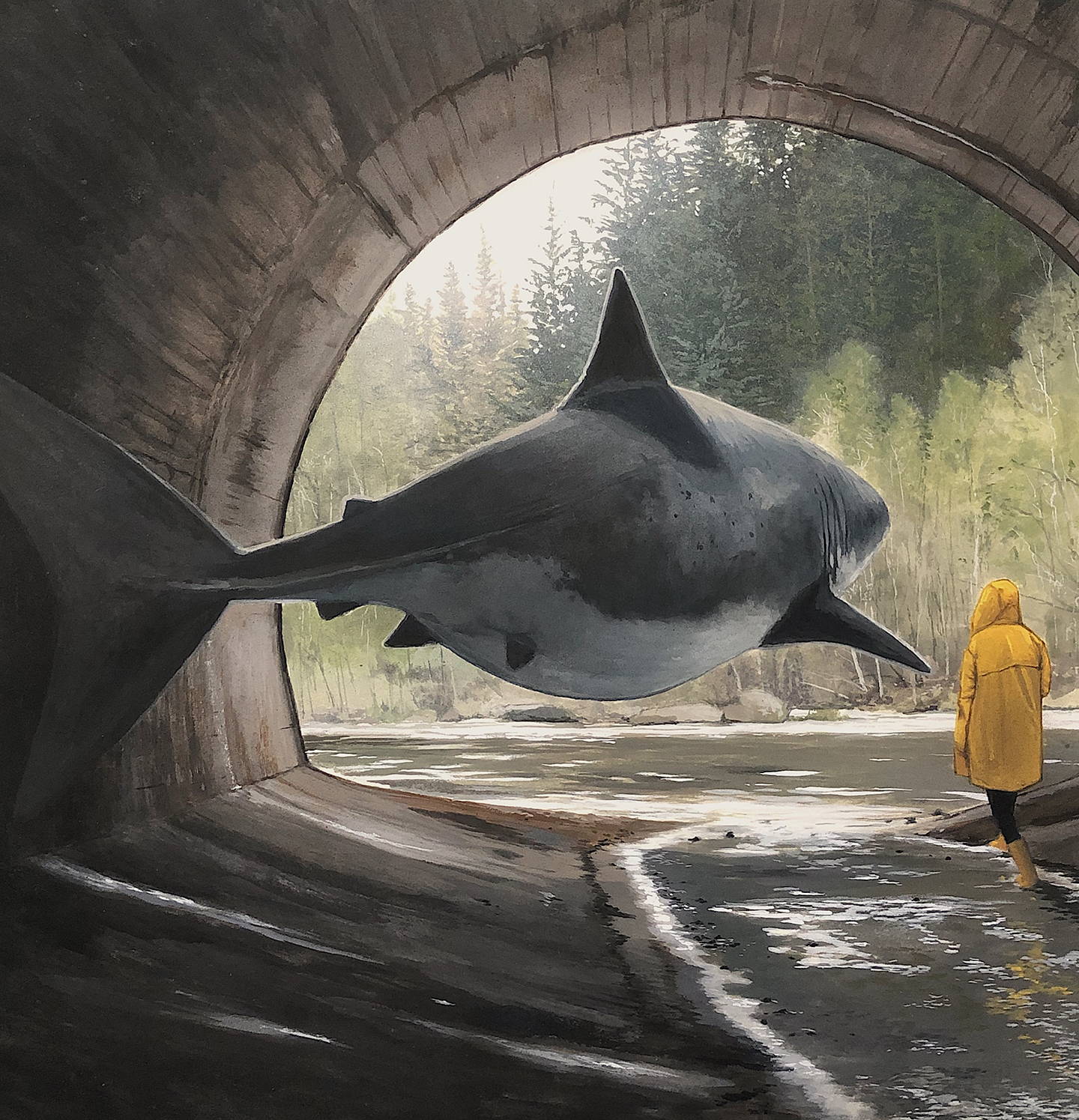 YOU'RE ALL I NEED TO GET BY
gouache on Arches paper,
11" x 11" (box framed to 13.5"x13.5"x3.5")
---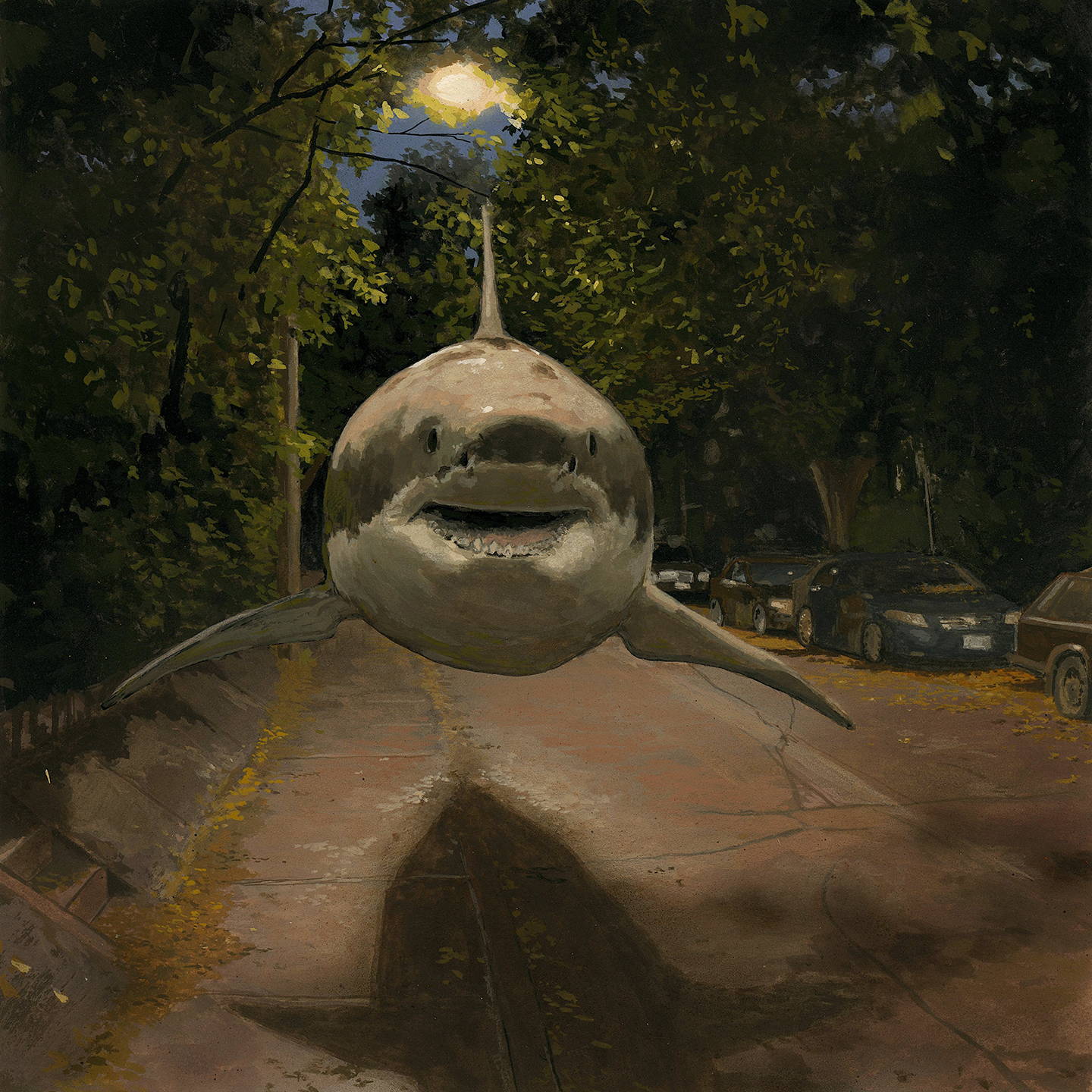 gouache on Arches paper,
8" x 8" (box framed to 13.5"x13.5"x3.5")
---
I Walk Around And I See What's Fading
Acrylic on wood panel,12"x16" (framed to 13"x17")