Lisa Ericson
Please feel free to inquire about payment plan options.
Lisa Ericson is a painter based in Portland, Oregon. Ericson has been exhibiting with Antler Gallery since 2014 and has fast become one of the most sought after artists in the New Contemporary movement.
This body of work follows sold out shows in 2015, 2016, 2017 and 2018. She has a way of combining her flawless technical ability with a knowledge of design and an incredible imagination in a way that feels truly unique.
In this new series she continues to explore the natural world, the animals that inhabit it, and, ultimately, a reckoning of the human relationship with that world. In these pieces, rising waters have forced disparate creatures to take refuge on the backs of others and to form uneasy truces with each other as they travel into an uncertain future.
---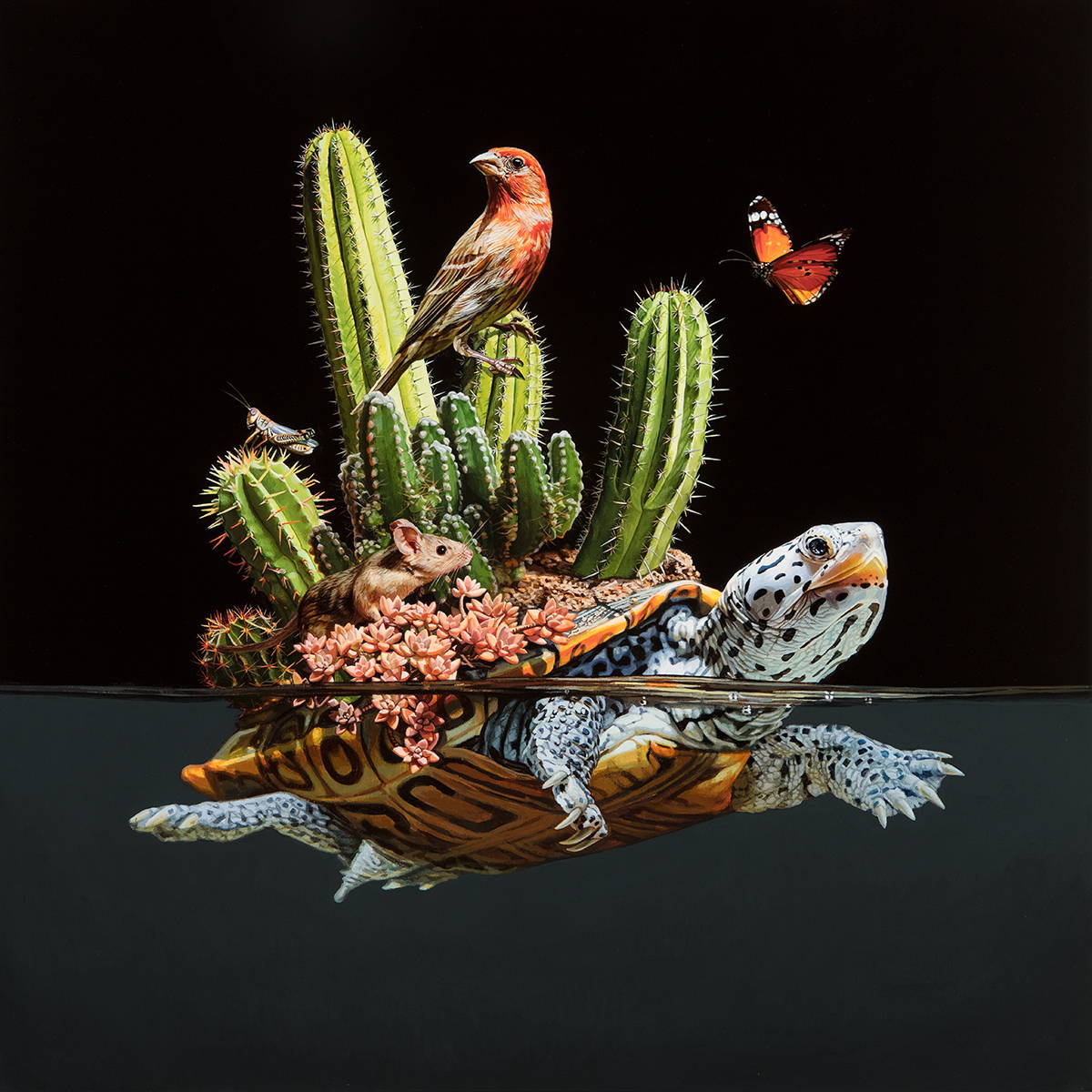 ---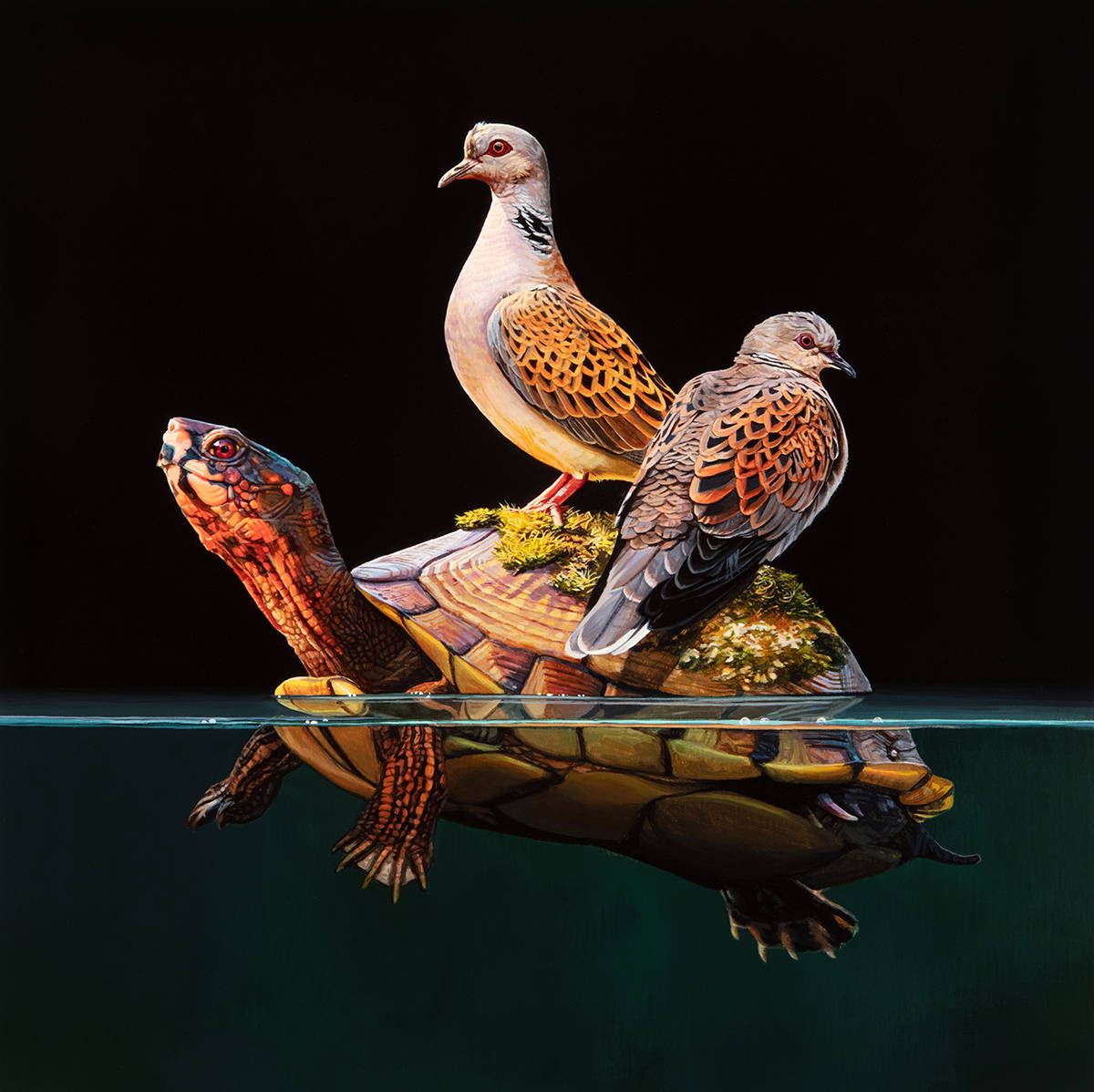 ---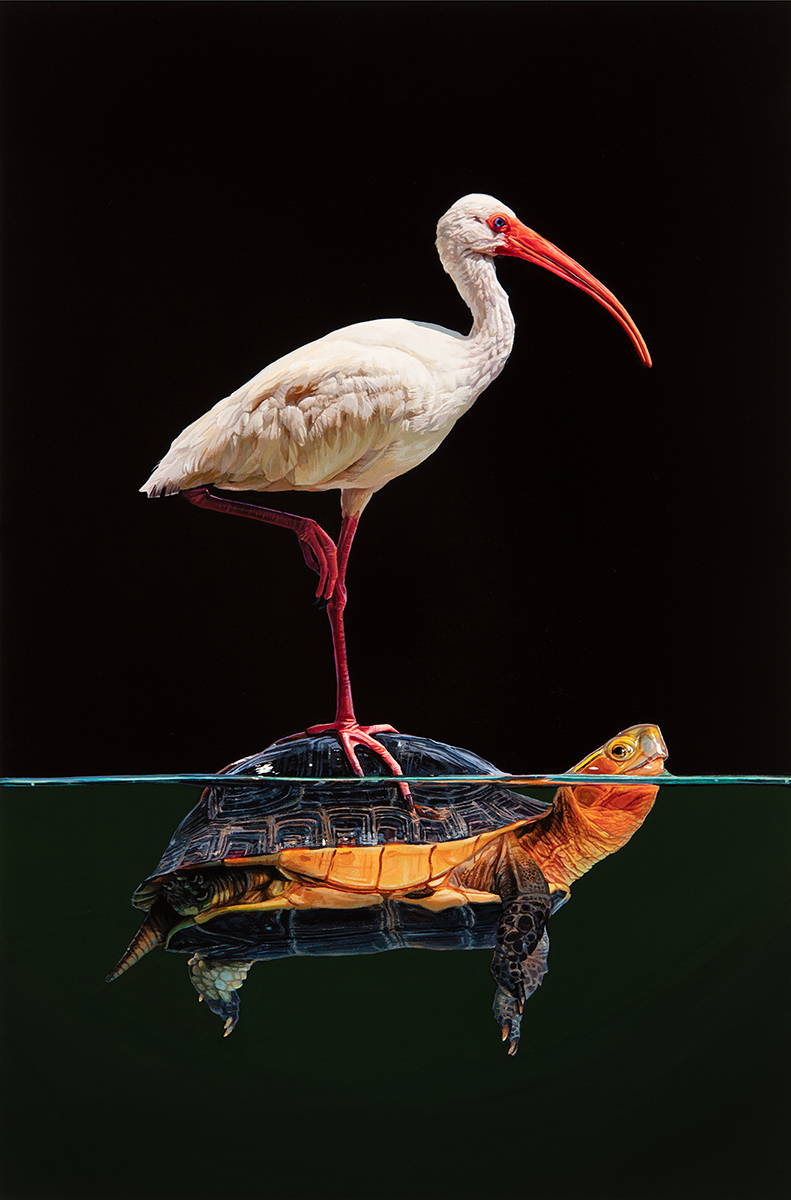 ---