Scott Listfield - Migration
Please feel free to inquire about payment plan options.
Scott Listfield has become well known in the New Contemporary genre for his incredible paintings of astronauts experiencing near-futurist environments, often with prominent decaying man-made structures. In this latest series Scott explores the beings and geological formations that share or have shared this environment with us, as a way of expressing the intense impact of humans on the natural world.
"I've been watching a lot of David Attenborough lately. You know, Planet Earth, Life, Blue Planet, and other BBC nature specials. The more I watch them, the more I feel a connection to the animals I see on screen. And yet in my day-to-day life, I rarely interact with nature, other than the occasional spider, the less occasional squirrel, and my dog, who has a taste for Whole Foods salmon and might be even less at home in the outdoors than I am. In other words, I have almost no real connection to nature, and especially to the wild animals I've been growing increasingly attached to on television. I fear that much of this world is going to disappear in my lifetime, and yet I'm just sitting on my couch eating chips. Of course, I'm an artist, not an environmentalist. So while I don't know exactly what to do about this feeling of being disconnected from the natural world, I do know how to paint about it. In this latest series, my astronaut explores a world where animals have, unsurprisingly, outlasted us. They wander a wilderness filled with our debris, each of them under a mysterious shape, which might be magical or might be technological in nature."
---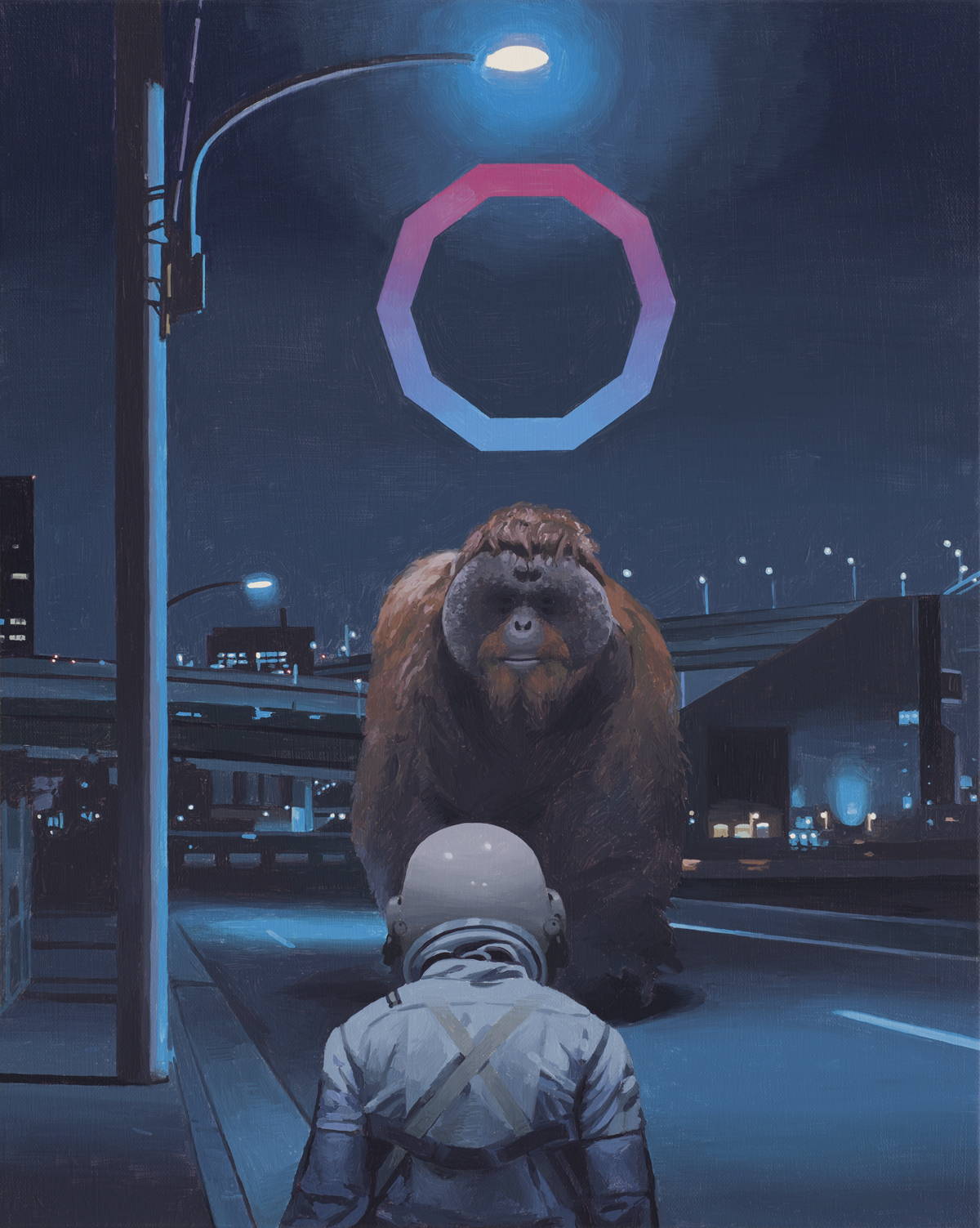 ---
---
---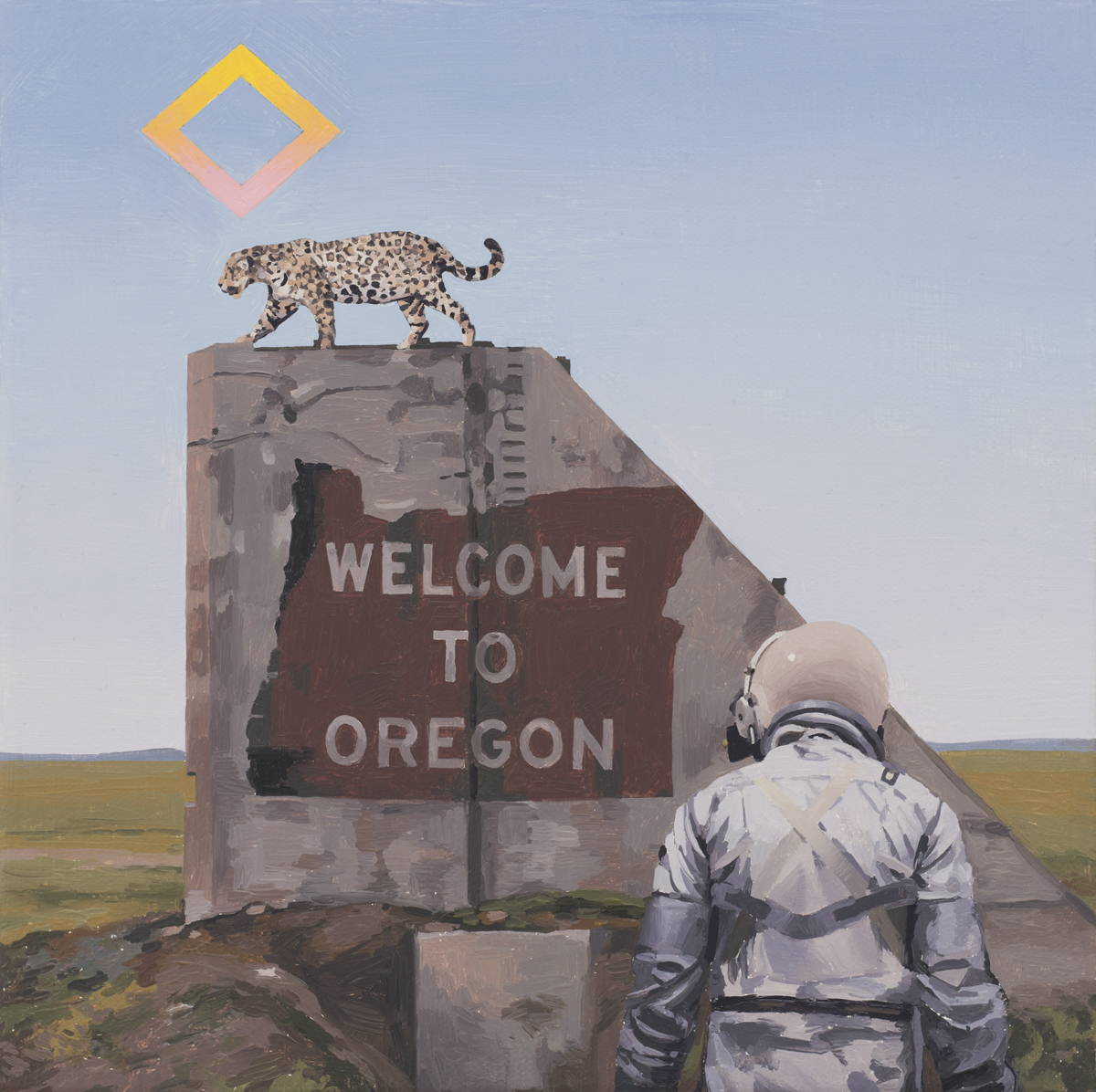 ---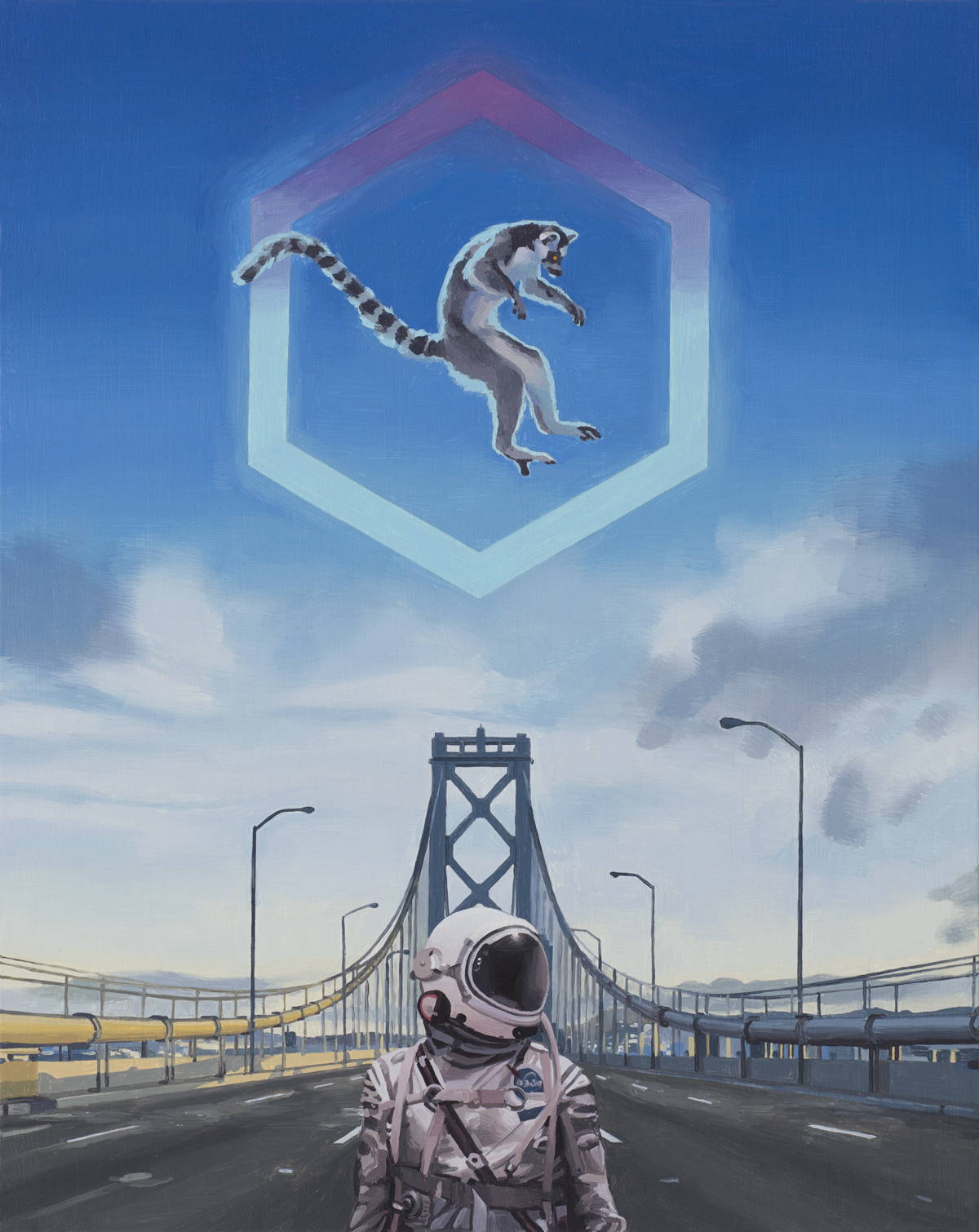 ---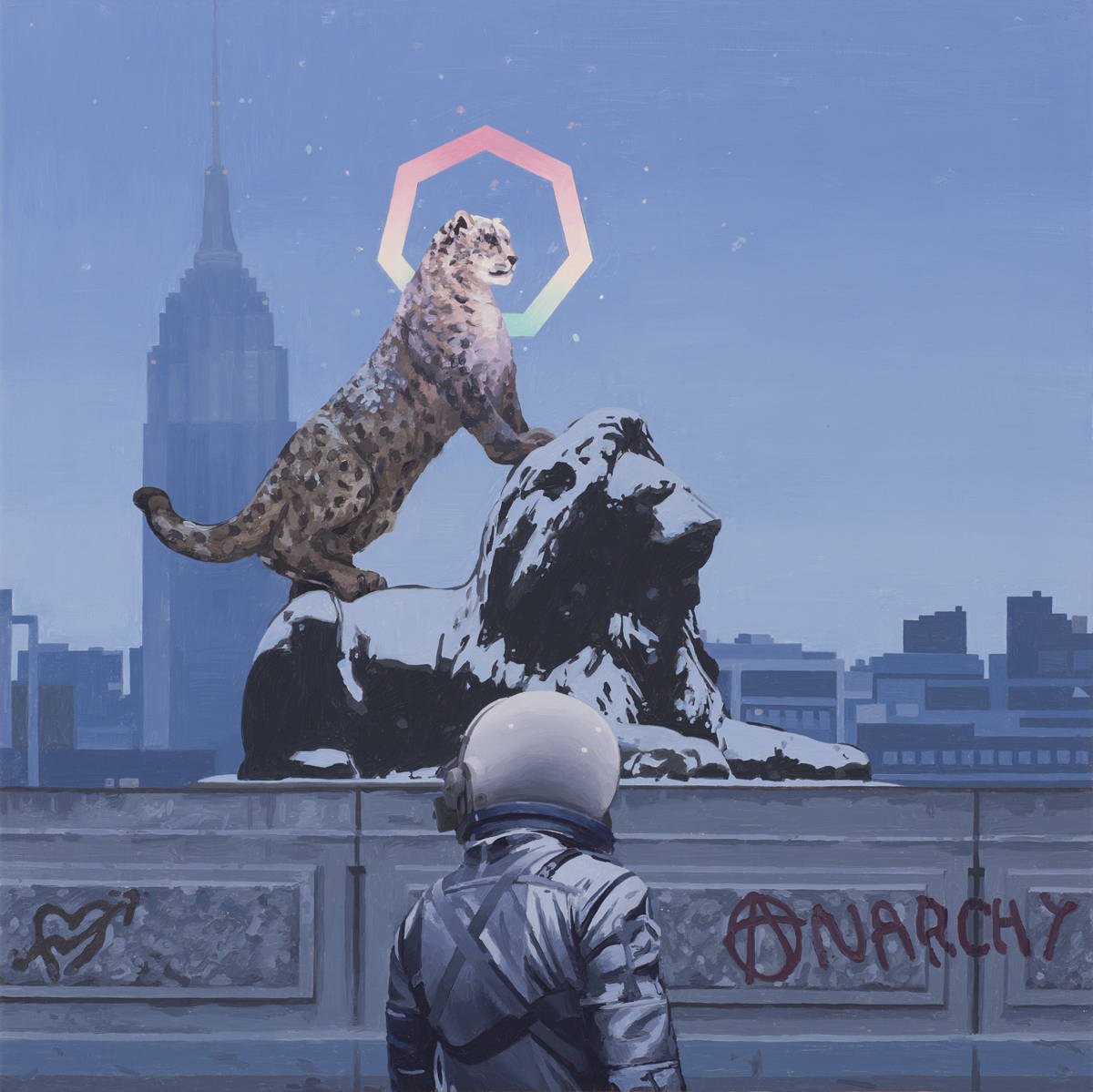 ---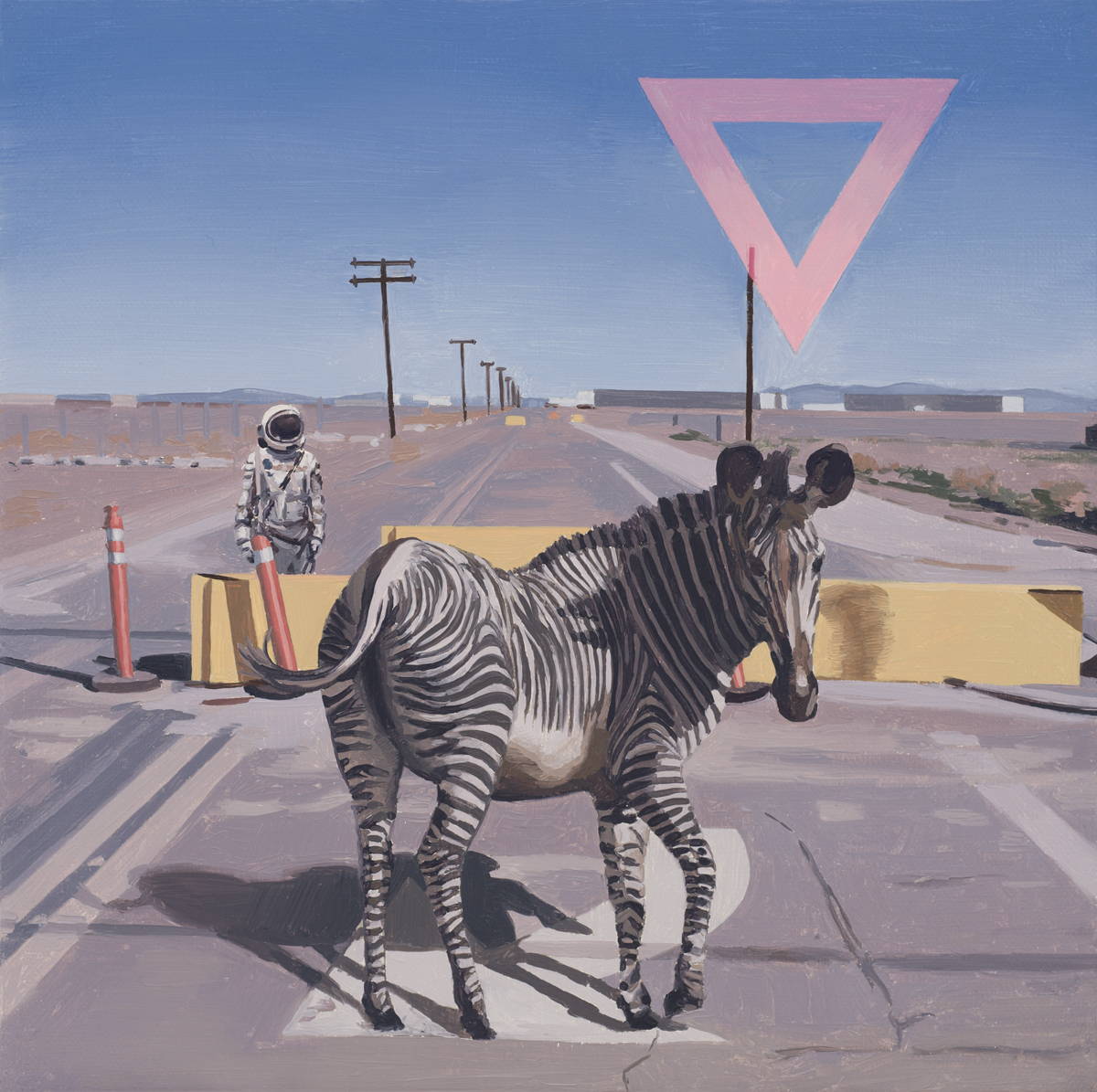 ---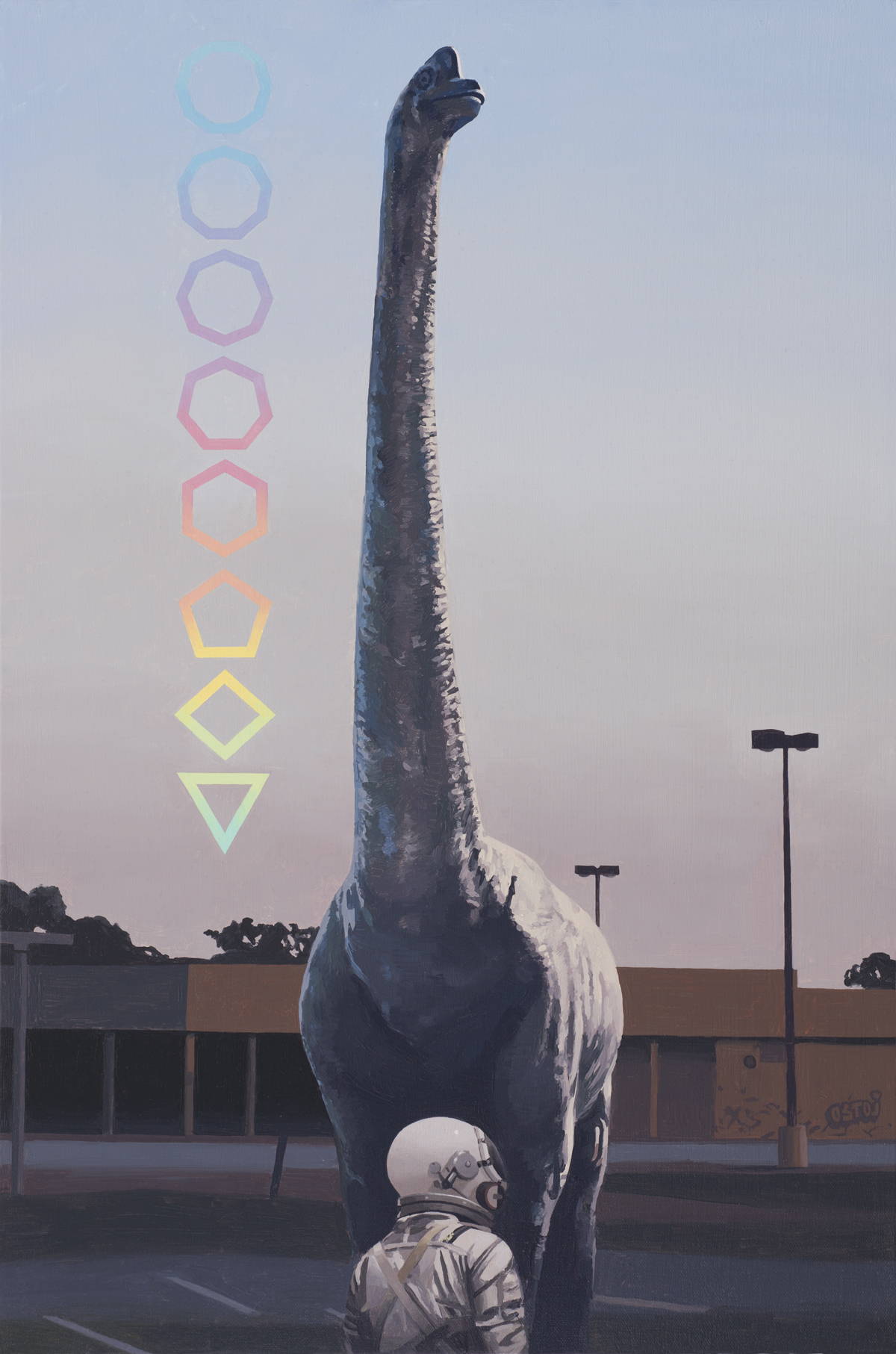 ---